Welcome to The Miracle League of Central Mississippi
Make Plans to Play Ball!
Spring Games will be played April 15 – May 21, 2019!
Youth games will be played on Monday evenings and adult games will be played Tuesday evenings April 15th – May 21st.  We can't wait to see you there!
If you are interested in volunteering as a coach or "buddy" during games, please register!
For more information, please call City of Ridgeland Recreation & Parks, 601-853-2011 or visit the Ridgeland Recreation and Parks website at http://ridgelandsportsandevents.com/miracle-league-baseball/.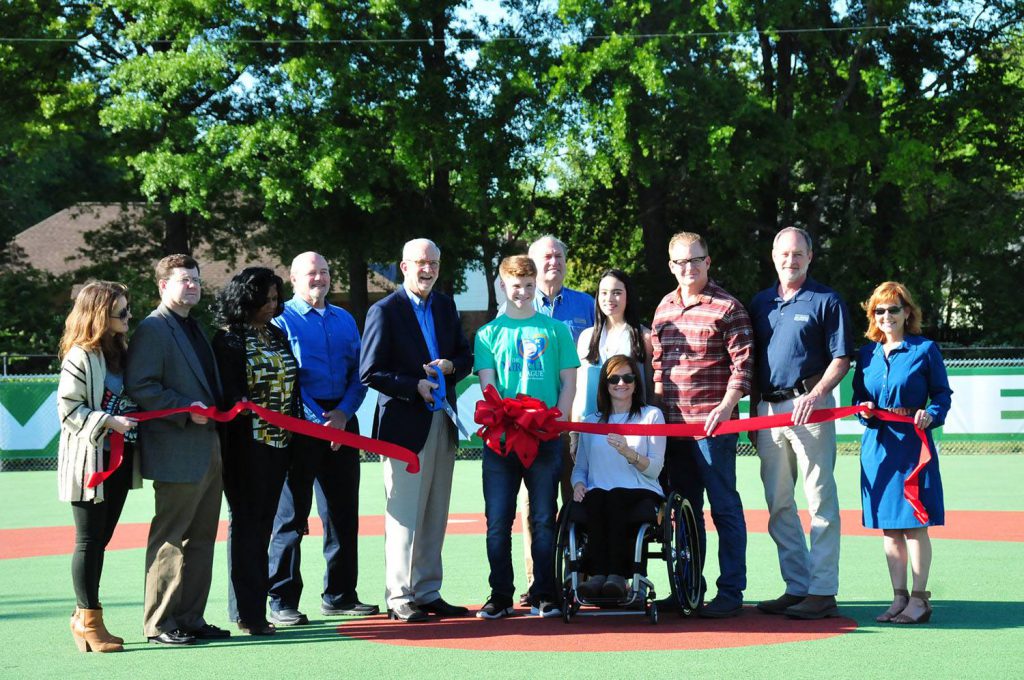 ---
The Grand Opening of Parker Miracle Field was held on Friday, April 20, 2018.
PARKER MIRACLE FIELD
The Parker Miracle Field is located at Hite Wolcott Park in Ridgeland and is operated by Ridgeland Recreation & Parks.  It has large dugouts, a flat, latex-free rubber surface, and is located in a quad with three other conventional baseball diamonds, creating a fun and inclusive environment.  Miracle League players  enjoy the emotional and physical benefits of exercise, outdoor recreation, teamwork, and friendship!  Click Here to read more.
Become A Partner
Opportunities are available at a variety of levels to support the Miracle League of Central Mississippi.     Click here to learn more.
---
Play is one of the best gifts that children can receive!