Volunteer Opportunities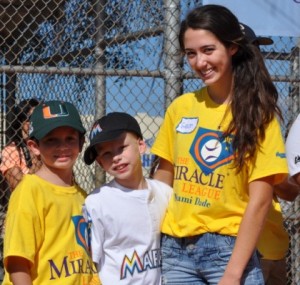 Volunteer opportunities for special events and fundraisers will be available soon.  After the Miracle League Field is built, additional volunteers will be needed, as described below.
By giving only a few hours of your time, you will make a difference in a special child's life, and you will create a positive awareness in yourself.
The "Buddy" is one of the most important elements of the Miracle League.  Buddies can be schoolmates, parents, students, athletes, business leaders, and any individuals or groups wishing to volunteer their time.  Put simply, they are people who are willing to donate their time to assist the athletes in being able to participate in Miracle League games.
Other volunteer opportunities may include coaches, assistant coaches, game announcers and parent helpers.
We thank you for your interest in becoming a volunteer to support The Miracle League and the individuals we serve.